About Me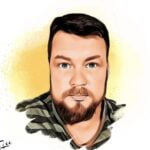 :Mathew-James:Lawrence.
Dad, Carpenter (Injured), Excavator operator,
I'm Mat.
I have been on this journey for some time now and I am slowly putting it together. I live on my own and for the previous 6 years, pre Dec 2020 had 50% care of my daughter with no issues. Now for the past 14 months (As of Jan 2022) I have been fighting to have that again as her mother believes that I am a bad influence as I teach her, her rights and constitution, Soverigen Citizen as they keep implying. I moved to Australia from NZ in 2001 and have lived here ever since. I have no intentions of ever going back to NZ on a permant basis. But if you had said 22 years ago I'd move to Australia, I would have laughed in your face. I have been doing a bit of study under Mark Kishon Christopher with the CSSCPSG, but that has taken a backseat to all the family law BS. All I want is for my daughter to be happy, free and safe. I want to be able to help other fathers who have been treated badly by the court system and get their children back in their lives.